Why we give?
The tithe is the action that outwardly acknowledges our trust in God concerning our finances. The tithe is the first 10 percent of all of our increase.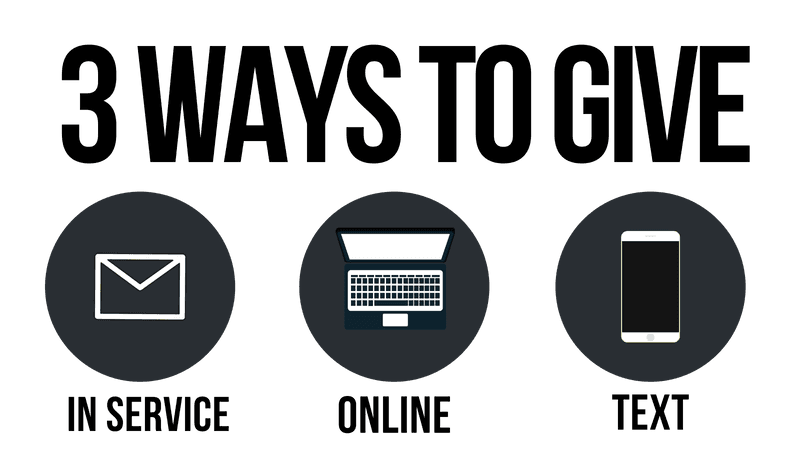 In service: When you arrive at Celebration Church you will receive a bulletin with a offering envelope inside where you can give with cash or check. During service there will be an opportunity for you to turn that in!
Online: Through our online giving portal you can schedule reoccurring gifts and review your giving history.
Text: The most convenient giving method is text to give. It's quick and easy, and can be done anywhere at any time. Just text the amount to 84321. First time givers will need to follow the prompts and select Celebration Church San Angelo.